SPICES VIBRO SCREEN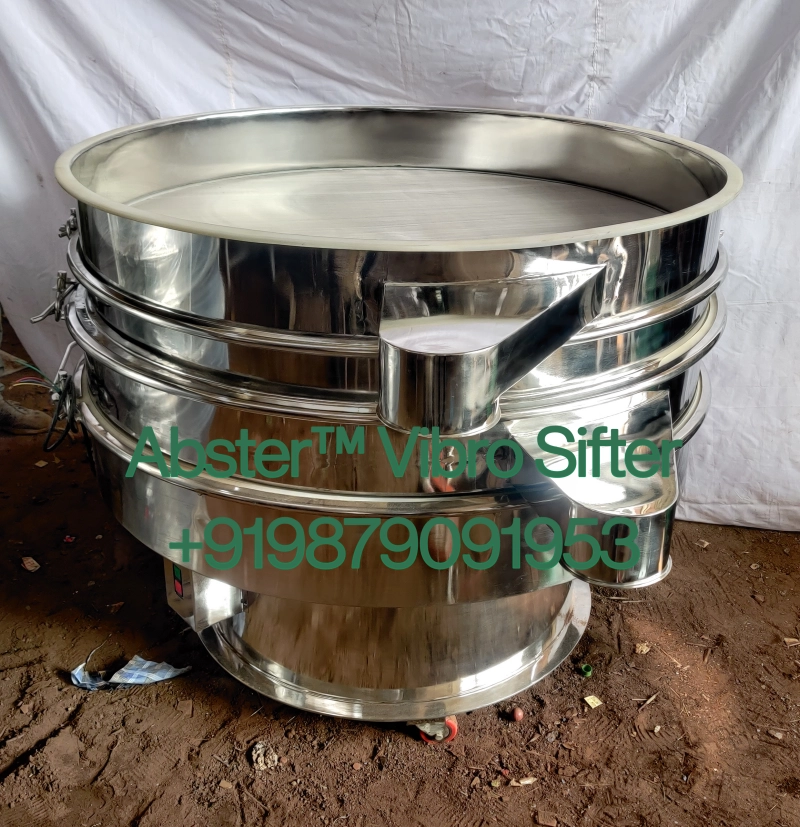 SPICES VIBRO SCREEN
ABSTER'S SPICES Vibro Screen or say Sieving machines are popularly used in diverse spices industries such as turmeric powder, coriander powder, chili powder, garam masala powder, jeera powder, garlic powder and many more. Our Spice Vibro Screen, Vibrating Screening Machines are the most efficient answer for spices industry screening requirement.
Spices Vibro Screen Application:
· Chili Powder
· Turmeric Powder
· Jeera Powder
· Garam Masala
· Coriander Powder
· Mixed Spices
· Garlic Powder
· Dhaniya Powder
· Tamarind Powder
INLINE VIBRATORY SCREEN SEPARATOR – BENEFITS
1. Low headroom design that easily fits into existing product lines
2. Low manpower & maintenance costs
3. Feeding Inlet and material discharge outlet in same centerline helps in reduction of process time by reducing the movement of material
4. Very easy to operate
5. Inlets and Outlets can be customized to meet existing plant requirements
6. Available with Clean in Place systems
7. Quick mesh change system
WHY CHOOSE ABSTER?
Ensuring proper Spices Vibro Screen, screening, sieving and separation machine for your business is based on various parameters. We provide trial for your material, helping you to choose best performing screening and meeting your expectations.
When you choose ABSTER, our technical experts guide you to select best separation or sieving machine of appropriate size and accessories, based on your product type and intended use.
As a part of our standard manufacturing program we offer Vibro Screen machines in following range.
| | |
| --- | --- |
| Size | 18" to 60", i. e. from 450 mm to 1500 mm diameter. |
| Contact parts | MS (mild steel), SS(stainless steel) 304, SS (stain less steel) 316. |
| Number of screens | 1 to multiple screens depending upon application and model. |
---
Models
VS 450
VS 550
VS 600
VS 800
VS1000
VS1200
VS 1500
Parameters
Machine Dia
18"
24"
28"
34"
39"
48"
60"
Motor HP/ KW
0.5/0.375
0.5/0.375
0.5/0.375
1.0/0.75
1.0/0.75
1.5/1.1
2.0/1.5
Electrical Supply
3 Phase/440 V/50Hz
Approx. Machine Height with cover
28"/ 700 mm
30"/ 750 mm
32"/800 mm
36"/900 mm
40"/1000 mm
42"/1050 mm
48"/1200 mm
Out other product: Turbo Sifter, Spice Masala Blender, Vibro Sifter